Asset Management Mobile Application with management portal
 The Goal
To design, develop and deliver a mobile application on iOS platform with a variety of functionalities; for use by field engineers to collect asset data.
The Client
Fabrikat are a highly innovative design-led infrastructure and architectural solutions manufacturer for lighting columns and guardrails. Fabrikat designs, manufactures and supplies street lighting columns, traffic management and telecommunication structures, pedestrian guardrail, parapet, fencing and street furniture products.
The mobile application to be developed will aid data collection of assets in the field, and the upload to a central system.
The Challenge 
Neoterik is the engineering services division for Fabrikat, which provides services from structural testing of lighting columns to site surveys. They require the latest technology to provide superb services, tailored to their customer's needs.
The Solution
We conceptualised the app, ensuring all features and functionalities match our client requirements. We created a simple prototype, followed by a user-friendly design and professional user interface.
We developed in iterations,  validating assumptions and functionalities and assessed technical feasibility. The result was a highly usable, functional, compatible mobile app that fully met our client's requirements and now in use by engineers across the company. The accompanying dashboard is fully responsive, it works well on a mobile as it did on the desktop.
We are incredible happy with the outcome of this project. AA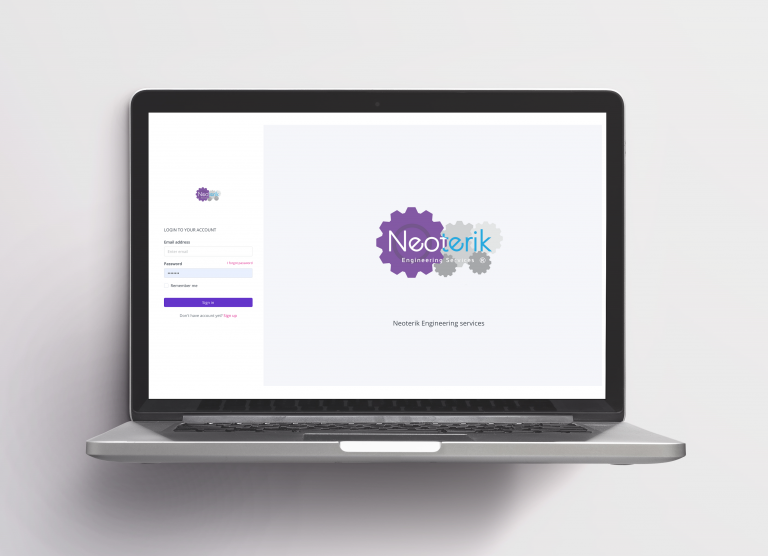 For a Similar Service, Contact Us Today…